Over 200,000 Happy Customers!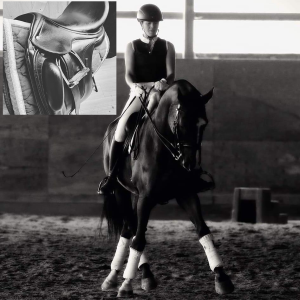 "I LOVE my Schleese Saddles"
Saturdays are for riding your OWN horses and cleaning tack
I LOVE my Schleese Saddles, I truly think they are the best, and I am extremely saddle spoiled. For well over a decade I rode in used/hand-me-down/starter saddles, I worked hard and eventually (like just 5 or 6 years ago) I was able to afford a custom saddle, I did my research, my horses had some high maintenance fitting needs so it made it tough. Schleese was the only brand I could find that could accommodate my horses short back and MASSIVE shoulder. I bit the bullet and I've never looked back, each of my personal horses has their own saddle from Schleese and I love them all. Personally I think the fit and quality is superior to any other brand I've seen.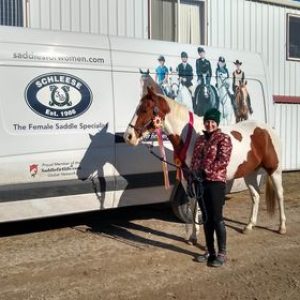 "His 'topline' continues to improve…"
Thank you to Chris [Maloughney] and Connie [Frantzke] for keeping my horse, Monte, comfortable and well fitted! He is very opinionated about his saddles and very difficult to fit – he has giant 'Paint' shoulders and a back like a coffee table. With your help, his topline continues to improve and his movement is getting better and better!
Monte just won Idaho Dressage and Eventing Association Reserve Champion AA First Level awards, and we couldn't have done it without their help!
Jane Jochberg - Idaho, USA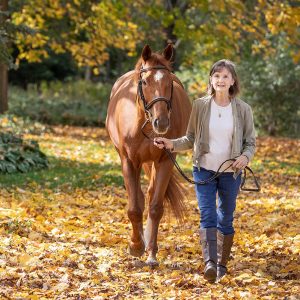 "I love your saddles and wouldn't buy any other brand!"
I wanted to let you know how awesome your fitters in this area are (in case you didn't already know). Eighteen months ago, Julia fitted me and my OTTB with a beautiful dressage saddle and last fall Heather Doig came out with a super comfortable close contact saddle. Any questions or concerns that I have had, have been responded to quickly and knowledgeably. They are awesome! And I love your saddles too! I wouldn't buy any other brand! Keep doing what you do! Thanks so much!
Patti Wilson - Ontario, Canada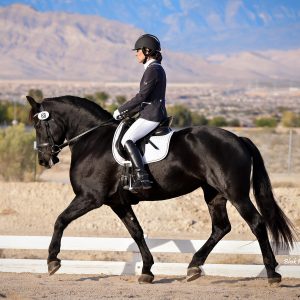 "Schleese is an invaluable component of my training program."
I purchased my first Schleese saddle from Jochen Schleese in 2006.  Sixteen years later, I still use that saddle and my tack room now displays a collection of various Schleese models and sizes for my for personal horses and all of my clients' horses.  Over the years as a Schleese customer, I have witnessed many horses having almost instantaneous improvements in their suppleness, way of going, and degree of relaxation when they were able to experience working in a saddle that truly fit them and their riders.  That is what the Schleese Saddlery team has done for me and my clients.
Recently I tried a Schleese 'Cadence' saddle for one of my Quarter Horses that has likely struggled with life-long saddle-fit issues in a traditional western saddle.  He was immediately more supple through his body and I have noticed positive postural changes in just a couple of weeks.  I can't wait to see how he continues to develop with his new-found comfort level and freedom of movement.
Having a knowledgeable and caring saddle-fit team that listens to me, my clients, and our horses is an invaluable component of my training program.  I am so grateful for the many years of support and service from the Schleese Saddlery team.   I have confidence their products and great trust in the people behind them.  Thank you, team Schleese!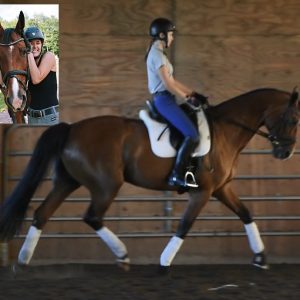 Gianna and myself wanted to sneak in another sincere thank you to you and Mackenzie for today's fitting.  I'm in sales, so I'm well aware of the "feeling" I'm hoping to feel from the associates and the product. You both are a 5 star team. You're professional, confident, friendly, knowledgeable, and perform your job to it's utmost best. 
We're yours for life! Be safe, and truly appreciate all the efforts it's taken to visit us.
Mike and Gianna for Karma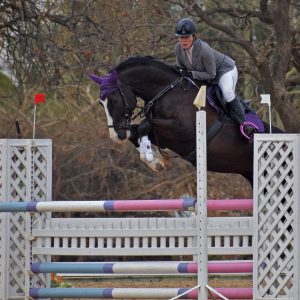 "We Can Conquer the World Together Now!"
'Callaho Lexus' came to me as a tricky 4-year-old. His first saddle was a Schleese HK dressage saddle that needed careful fitting as he was quite uneven.  He was sharing a jumping saddle with another horse and the difference became clear.  As he is quite broad in the shoulder, he did not have freedom of movement as his jumping style was extremely extravagant and very strong. I was struggling to hold him together and collect him.  I felt that he was filling out so well with regular fittings of his dressage saddle, so he could no longer share his jumping saddle.  He had dips behind his shoulders which I suspected was due to saddle pressure. I loved the demo 'LightFlight' from 'first sit' – he was round, balanced, and listening to me; no more landing and running off – so I placed my order for a new saddle.  During the lockdown, while I continued using the demo, I saw a marked change in his attitude, his way of going, and his jumping style and technique from working only in his fitted Schleese saddles.  When the new LightFlight arrived, he had COMPLETELY evened out across his whole body!  His straightness, balance, and way of going has consolidated him into a horse that shows his natural talent and unrestricted movement.  We can conquer the world together now – his bravery and scope are supported by his LightFlight. I am balanced and with him when we tackle our course. I recommend this saddle highly – your horse will thank you for investing in the success of your partnership together!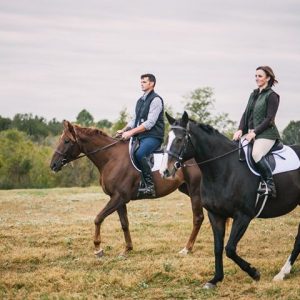 "Our horses are loving the saddles"
My husband had to have a custom saddle made for him and his horses (XC Merci) and I bought the Jete. Our horses are loving the saddles!
Lindsey Gapp - Maryland, USA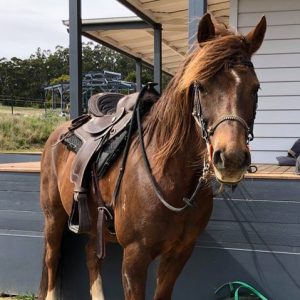 "Thank you so much for sharing your knowledge online. It has helped me so much in understanding both of my horses bodies."
Hi there, just thought I'd share a pic of my handsome man Flicka in his Devin saddle. I love this saddle so much. I don't think Flick has ever had a correctly fitted saddle, and he is 16. In the year I've had him, I've discovered so much about him. An old knee injury seems to have affected his movement and caused issues in his sacroiliac area. He also has white hair that shows that his movement is not symmetrical. He has had the winter off here in Australia with lots of body work and ground exercises. This pic is of his first ride back into work. I couldn't be happier. It (the saddle) put me in the right position and he felt so good under me. Thank you so much for sharing your knowledge online. It has helped me so much in understanding both of my horses bodies. And thank you for a well thought through saddle for both horse and rider.
Terri Fountain - Victoria, AUS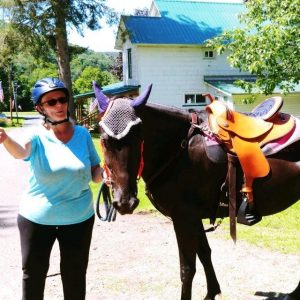 "I can not stress enough how this saddle has changed my life."
I want to thank the staff for their professionalism at my saddle fitting.  I had such a great learning experience.  The information was presented in a clear manner and all of my questions answered.  I also am amazed at the quick follow up to make sure I was happy with my saddle.  The technology used to build and design these saddles is mind blowing.  My saddle fits my horse so well and I have never been this comfortable riding in my life.  I know my horse is so grateful every time I put the saddle on and off.  Horsemanship has been my life passion and I can not stress enough how this saddle has changed my life.  I would encourage anyone to have a fitting to access a saddle you own or to purchase a Schleese saddle for the comfort of yourself and especially for your horse.
Ginny Bell - Treadwell, NY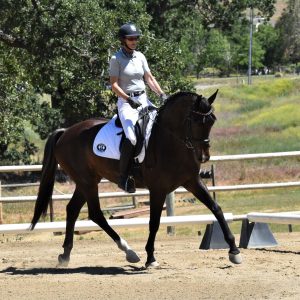 "Thanks to all who helped in getting this DREAM saddle made"
I am Honored and Proud to be Sponsored by Schleese Saddle Fit for Life! I have been waiting for years to get a brand new Schleese. I have had two used Schleese saddles and have ridden in several models, as my students have purchased them.
I have the Pro Light Plus and I LOVE IT, as well as my young horse LOVES IT. In Kantisha CBF's first CDS recognized show, second show total, she won the High Score of the day with a 74.483%. Is it the saddle, training, or is she born to win? All I know is this saddle really helps the horse to use her natural movement without any impediment. The saddle helps me to have a position that does not impede my horse, plus is so very easy to ride in.
This saddle is one-of-a-kind, as it has Glamour options designed by me with a little bit of help from my Saddle Reps, Deb and Matt! I LOVE how it turned out and have had many lookers checking out the beauty of this saddle. Again, thanks to all who helped in getting this DREAM saddle made. My horse and I am so LUCKY to have such wonderful support.
Betsy Shelton -Springville, California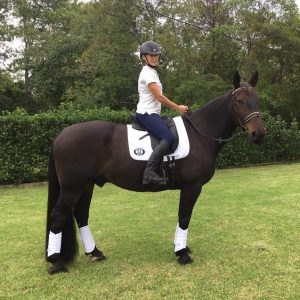 "I'm so pleased with the saddle and can't thank you and Jochen enough! "
I'm pleased to say my Obrigado is great! Milo is going better than ever and it has been even more amazing for my position. I no longer fight to keep my legs below me and my seat bones are always locked in position. No more adjusting my seat every few strides to feel my seat bones! I'm so pleased with the saddle and can't thank you and Jochen enough! 
Julianne Ozolins - Australia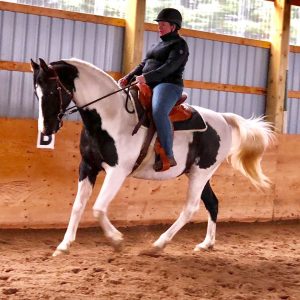 "The availability of movement for the horse without interference is incredible"
Although I had never owned a Schleese, I have always recommended them to my clients based on the quality, commitment to horse and rider fit and the professionalism and knowledge of their fitters.  As soon as I saw the Schleese Western Saddle I knew I had to own one and once I tried it, I was in love.  The availability of movement for the horse without interference is incredible and having the peace of mind that the saddle fits my horse perfectly and will continue to do so because of its adjustability, gives me the ability to focus on my riding and communication.  I can't say enough about the features and benefits of this saddle not to mention the incredible ongoing support provided by our saddle fitter, Heather Doig, the fact that an equine body worker stands behind this brand speaks volumes to it's quality!
Andrea Pease - Melancthon, ON