Schleese Launches New Website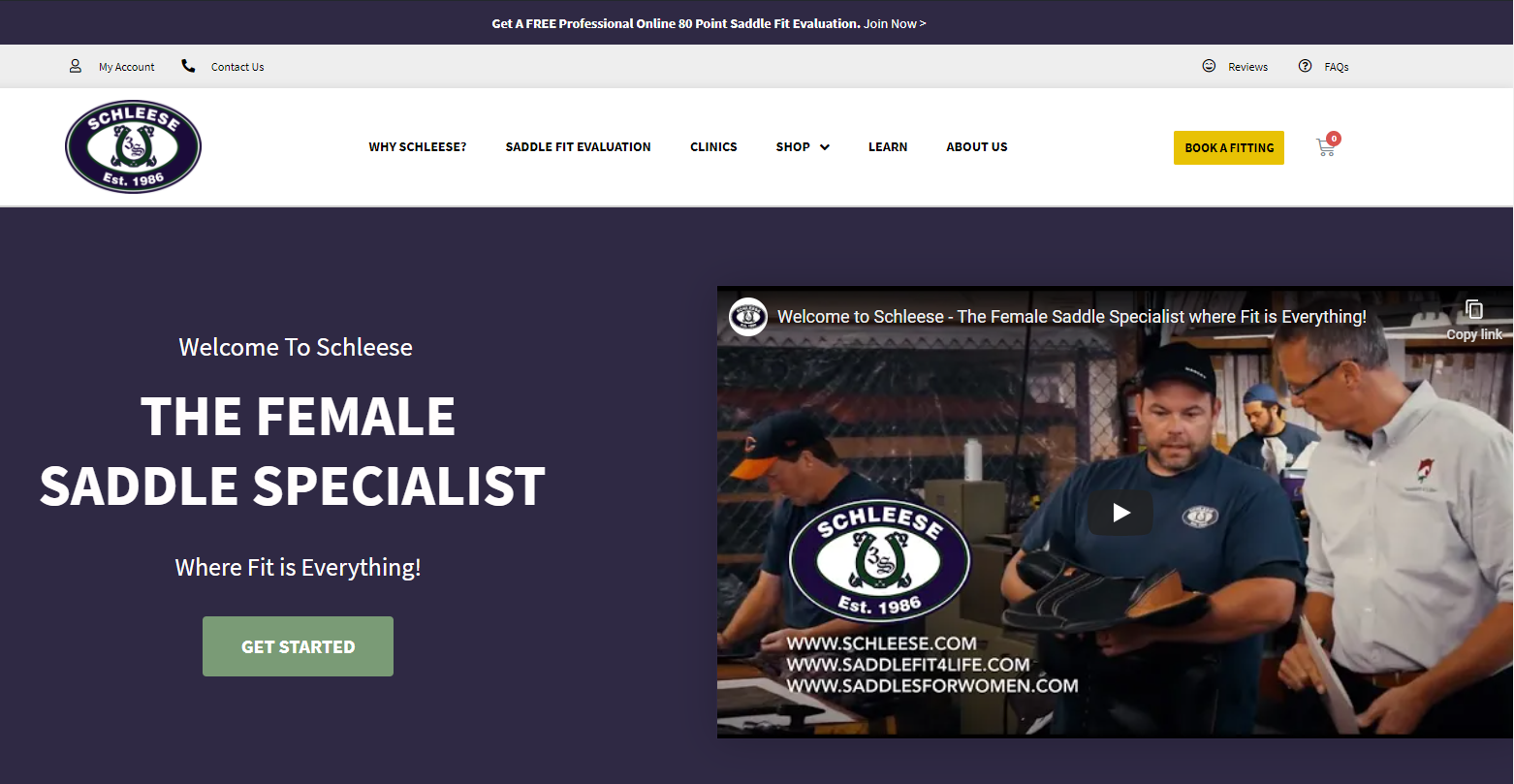 From: American Horse Publications via AHP-LIST <[email protected]>
Date: Mon, Nov 16, 2020 at 3:07 PM
Subject: AHP NEWSGROUP: SCHLEESE Launches New Website
To: <[email protected]>
FOR IMMEDIATE RELEASE
For more information contact:
Michelle J. Powell, Web-Mistress
[email protected]
1-800-225-2242 x 50
SCHLEESE Launches New Website
After months of redesigning the functionality and working on the integration of our software solutions, Schleese Saddlery is excited to announce the launch of our brand-new website! With many new features, it becomes much more user-friendly and offers a huge amount of insightful articles sponsored by our educational sister company Saddlefit 4 Life. Schleese has used the 'downtime' during the COVID-19 pandemic to reinvent the wheel (so to speak) and has altered its strategy to keep pace with the requirements of social distancing while maintaining the ability to continue top-notch service to its clientele.  
We look forward to your visit at https://schleese.com or https://saddlesforwomen.com.
Stay safe and healthy!
About Jochen Schleese and Schleese Saddlery Service Ltd.
Jochen Schleese got his certification as Master Saddler in Germany at the age of 22 and came to Canada in 1986 to establish and register the trade of saddlery in Ontario, Canada. With over 80 different models designed over the years, Schleese Saddlery Service Ltd is the world leading manufacturer of saddles designed for women, specializing in the unique anatomical requirements of female riders. Schleese authorized representatives provide diagnostic saddle fit analysis and saddle fitting services across the globe and online to maintain optimal saddle fit to horse and rider.
Jochen is the author of the best-selling "Suffering in Silence: The Saddle Fit Link to Physical and Psychological Trauma in Horses", now in its third printing by Trafalgar Square and available in hard copy, digital, and paperback versions at amazon.com. He and his company have been the recipients of numerous business and industry awards over the years and have been featured in the Wall Street Journal, twice on the Discovery Channel and in 2020 on PBS.
He is a regular guest lecturer at various equine and veterinary colleges around the world.
For more information about Jochen Schleese and Schleese Saddlery Ltd. please go to www.saddlesforwomen.com or www.saddlefit4life.com