Learn how to protect yourself and your horse from discomfort and pain due to poor fitting saddles.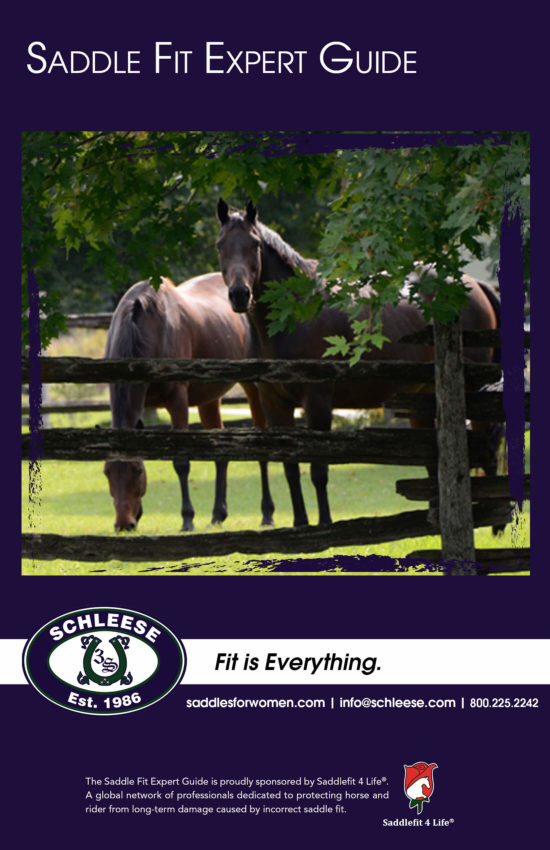 Fill out the form below to get your copy of the Saddle Fit eGuide



Our Guide Includes:
Signs of Poor Saddle Fit
An overview of unwanted behaviour that may be due to a poorly fitting saddle.
Rider Saddle Fit Checklist
How to check if your saddle fits you well.
The 9 Points of Saddle Fitting
Determine if your saddle fits your horse well.
Saddle Fit For Women
What you need to know if you're a woman looking to buy a saddle.
Personal On-site Evaluations
How to receive the most comprehensive analysis worldwide.