Schleese is excited to offer our
U.S. customers
'The Gift of Giving'
with our NEW Gift Cards
Gift cards are redeemable only through Schleese directly
(not redeemable through Schleese affiliates).
When considering the purchase of our U.S. gift cards, please ensure
you read all the 'Frequently Asked Questions' before purchasing.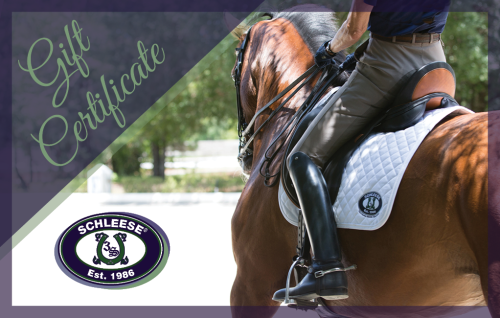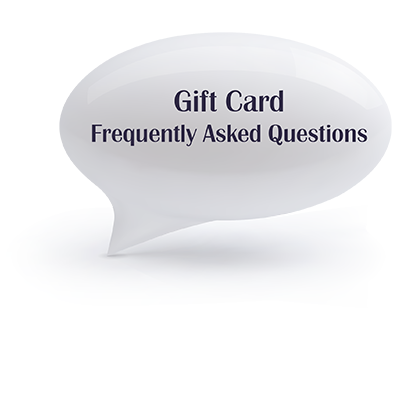 Are these Gift Cards available to use World-wide?
Schleese is excited to offer our U.S. customers the opportunity to purchase Gift Cards. Currently these gift cards are NOT available to our Canadian or international customers. We are hoping to find a Canadian equivalent in the near future.
In what denominations are these gift cards offered?
You may choose from the following denominations and you may purchase multiple cards by selecting a specified quantity:
How do you redeem your gift card(s)?
Online Ordering:
Gift cards may be used for online orders by reaching out to us at [email protected] to let us know what you wish to order. We will then work with you on redeeming your gift card for your order.
On-Site Orders:
You may use your gift card during an on-site appointment with a Schleese Certified Saddle Fitter (employee). Gift cards are not redeemable with an independent Schleese affiliate. You will need to show your saddle fitter the gift card and balance on it by logging into your gift card account as previously indicated. Our Schleese representative will then take the information down on your evaluation form and it will be redeemed when your order is invoiced at our head office.
Does the gift card require you to use it in full or can it be used on multiple occasions while keeping track of the card's balance?
The gift cards can be used on multiple occasions up to and including the balance shown on your card. You will be able to track your gift card balance by clicking on the 'Check My Gift Card Balance' button.
** Please note these gift cards are offered by a third party provider. Schleese is unable to advise you on the balance of your card.
Who may we redeem the Gift Certificates through?
You may redeem gift certificates directly with Schleese by calling our head office at 800.225.2242 x 22 or redeem your certificate(s) at an on-site saddle fitting clinic with a Schleese representative. Gift certificates cannot be redeemed through affiliates or independent saddle fitters.